A range of professional masterclasses – for a range of skill levels – are available as a part of the BFX Festival, taking place next week in Bournemouth.
A number of industry leaders will be delivering hands-on sessions to share knowledge and inspire creativity in visual effects and animation techniques.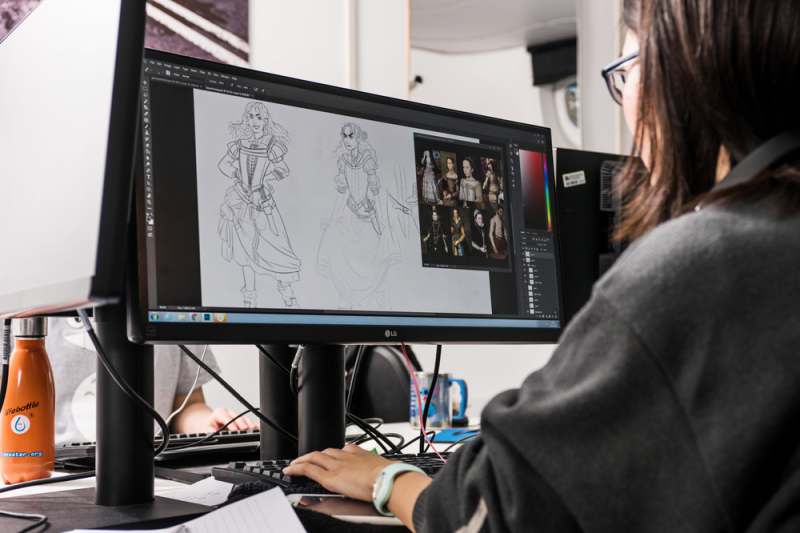 All masterclasses will be held at BU's Talbot Campus on Saturday 5 October and Sunday 6 October 2019.
The experts will run participants through a variety of techniques, using tools such as Maya, XGen and V-Ray.
Masterclasses will be led by experts from sector specialists like MPC, Criterion Games, Outpost VFX and CAVE Academy.
Topics range from concept sculpting, character and facial modelling in VFX, acting for animation, growing skills as a concept artist and working with CG renders.
The masterclasses are taking place as a part of the BFX Festival – a four-day visual effects, animation and games festival, which takes place each year in Bournemouth.
As well as the masterclasses, this year's Festival sees talks and showcases on films such as The Lion King, Avengers: Endgame and Spider-Man: Into the Spider-Verse.
There is also a showcase day looking at television and games, including Emmy award-winning Black Mirror episode Bandersnatch.
BFX Festival Director Sofronis Efstathiou said, "These masterclasses have been organised to allow hobbyists, students and professionals to learn from the best in the industry. It is a chance to get to grips with techniques vital to the animation, visual effects and gaming industries and you will be sure to walk away with added confidence and skill."
Tickets are available directly through the BFX website, at a range of competitive prices.
Visit www.bfxfestival.com/masterclasses to find out more and book tickets.