BFX, Bournemouth's annual visual effects, animation and games festival, returns this October, with a confirmed line-up of speakers ready to lift the lid on how the best films and games of 2019 were made.
The Festival attracts students and professionals from across the UK and beyond to watch presentations and participate in masterclasses delivered by industry professionals who have worked on the year's best films and games.
The event from 1-4 October 2019 in Bournemouth will include themed days for visual effects, television, games and real-time technologies and animation.
Oscar winner Paul Franklin from DNEG will give the keynote on the first day, drawing on his years of experience as an Oscar recipient for Interstellar and Inception and Creative Director on Oscar winning Blade Runner 2049 and First Man.
BU graduate Jude Brownbill, Supervising Animator at Pixar Animation Studios, will be back in Bournemouth to talk about her work on Incredibles 2 and Inside Out. Sony Pictures imageworks Joshua Beveridge has also joined the line-up, and will be sharing his expertise having recently worked on the Academy Award winning Spider-Man: Into the Spider-Verse. Christian Bense, EA Criterion Art Director, will be discussing some of the creative and technical challenges faced during development of Battlefield V: Firestorm.
Further presentations include Artists from Disney Animation Studios, ILM, Laika, Framestore and Saddington Baynes, who have also joined the Festival.
Peter Truckel, Director of the VFX Hub at Bournemouth University, and one of the Festival organisers, said, "This year's line-up draws on some of the best work from 2019, showing people what really goes into making some of our favourite films and games. If you're coming to BFX this year, you won't be disappointed as we look at techniques and skills that go into bringing these frames to life and inspiring future generations of animators and artists to pursue a career in a very vibrant and exciting industry."
The Festival will also feature a dedicated recruitment day, with a chance for budding artists to network and share advice with aspiring professionals.  BFX masterclasses will take place at Bournemouth University's Talbot Campus on Saturday 4 and Sunday 5 October, with a chance to get hands-on in understanding techniques showcased during the Festival.
For more information about the BFX Festival, including tickets, workshops and speakers, visit the BFX website www.bfxfestival.com.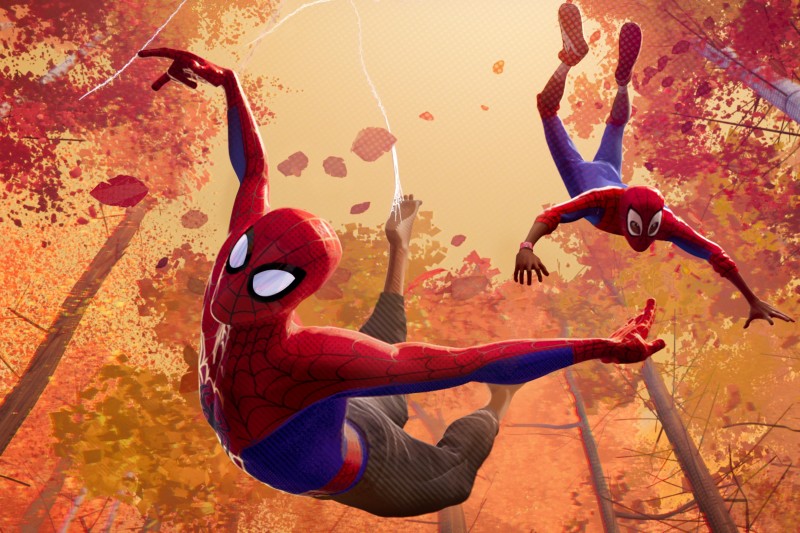 In the lead up to the Festival, the BFX team have been running a competition, which has seen groups of animation students working together to produce a short film to deliver to one of four charities.
This year's charities, chosen through the Kingston Smith Creative Vision Award, are SANE; Step up to Serve; Kentish City Farm; and Child Bereavement UK. Teams of students from across the UK have gathered in Bournemouth to create a short animated feature that promotes their chosen charity, overseen and supported by industry professionals from the UK's top animation and visual effects studios.
BFX Festival Director Sofronis Efstathiou said, "Each year, the BFX Competition gives young animators the chance to work on a live brief for some excellent charities. These students get the chance to showcase their skill, and add to their CV, while the charities benefit from an industry-quality animated video that helps raise awareness for what they do."
"This is a really special competition, and many of our previous competitors have gone on to secure top jobs in the industry on the strength of their work, so we look forward to see what our budding animators get up to this year."
Jane Keightley, Director of Communications for Child Bereavement UK, said, "We're very impressed with the quality of the work and the dedication of the animation teams. We're looking forward to the finished films which will help us reach out to a new audience of students who may need bereavement support."
Jonathan Robinson, Communications and Campaigns Officer at SANE, said, "We've been really impressed by the quality of work from the students in the Creative Vision Award. Creating a branded animation to any brief is always a challenge, but the teams working with SANE have shown immense enthusiasm and technical skill. On our recent visit to Bournemouth, we saw how the animators are progressing with their designs, and how they are capturing our key messages about mental illness in innovative ways. We're looking forward to seeing the final films."
The teams are all competing for a series of Awards, given out during the BFX Festival, with the final films to be used by the charities to promote their services.
For more information about the BFX Competition, and its associated charities, visit www.bfxfestival.com